Hello friends
This is Subhashini and Chandhini, creative design team member at Craftyscrappers.
We have two projects to share with you today using Rang Barse stamp set.
Let's see them one by one …
but before I begin with it I want to let you all know that our monthly craft challenge is now on…so do take part to win some exciting goodies from craftyscrapperscheck out the challenge here ↓
Challenge#29:COLORS-speak louder than words!(FACEBOOK)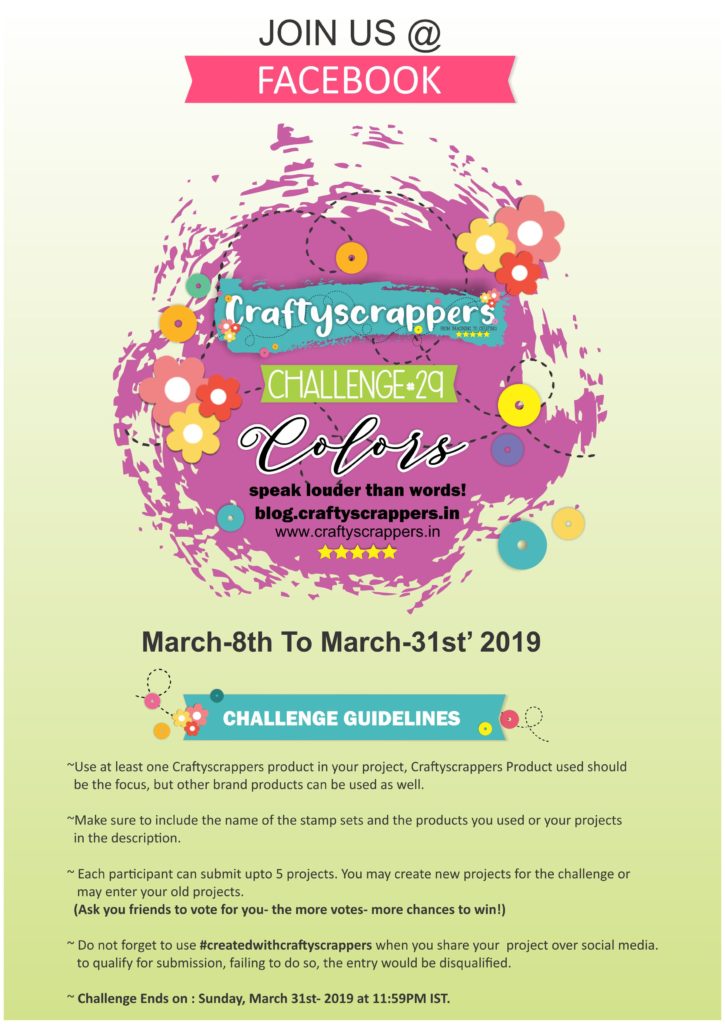 Now getting back to the project, to create these cards I have used craftyscrappers stamp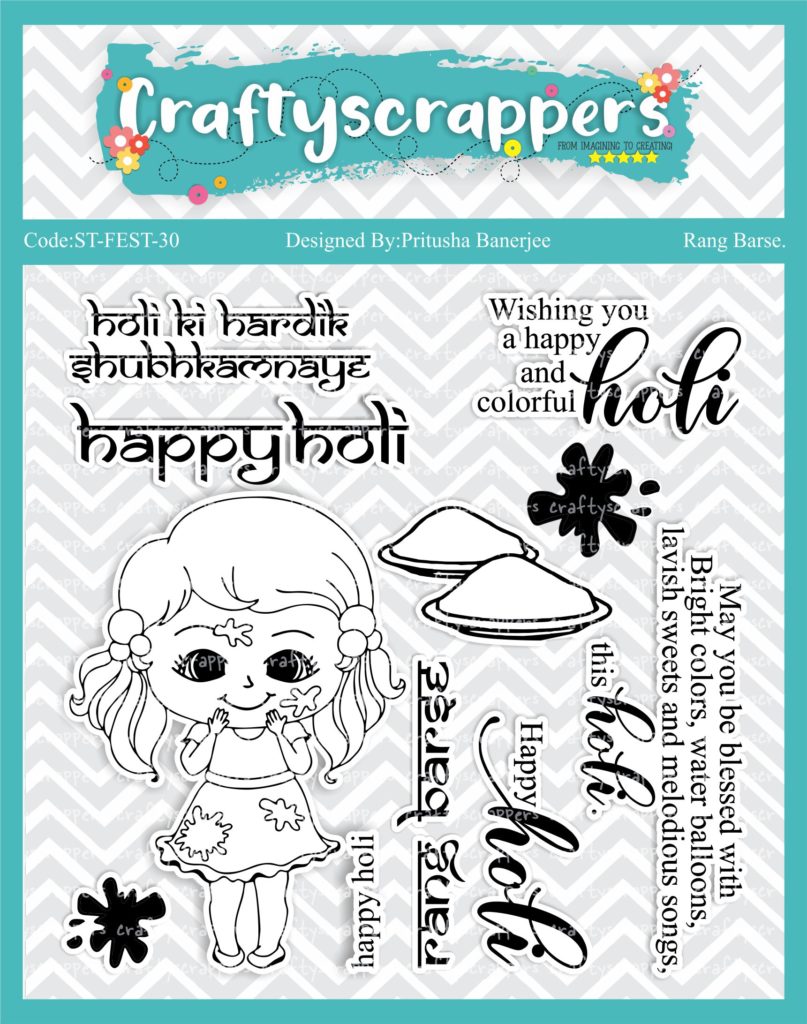 CARD#1- Hoil card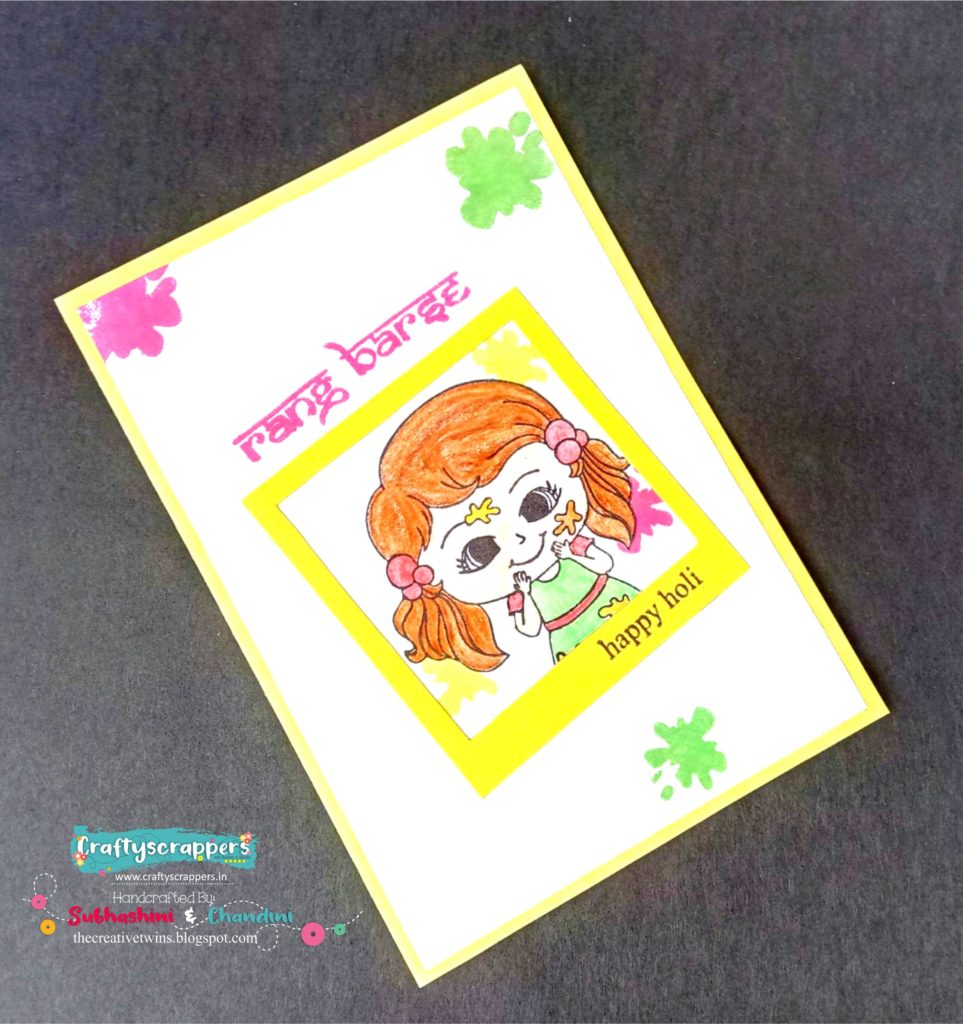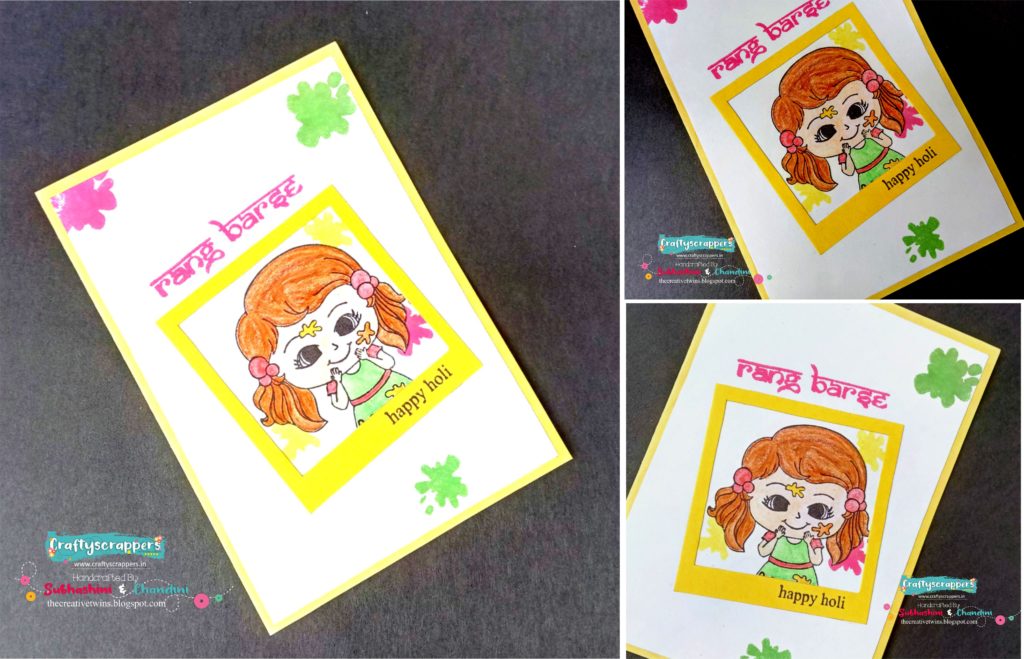 A BRIEF TUTORIAL
We stamped the girl image from Rang barse stamp set. Color and fussy cut it, such that the image fits the polaroid frame.
We hand cut a polaroid frame in yellow card stock. Stamped sentiment on lower part of frame with black ink.
Take a white card stock and stamp the color splash stamp in colors of your choice.
Assemble the girl and polaroid frame on the white card stock. Stamped Rang barse sentiment over the frame.
With double sided tape place this panel on a card base.
Our card is ready.
Here are some close-ups: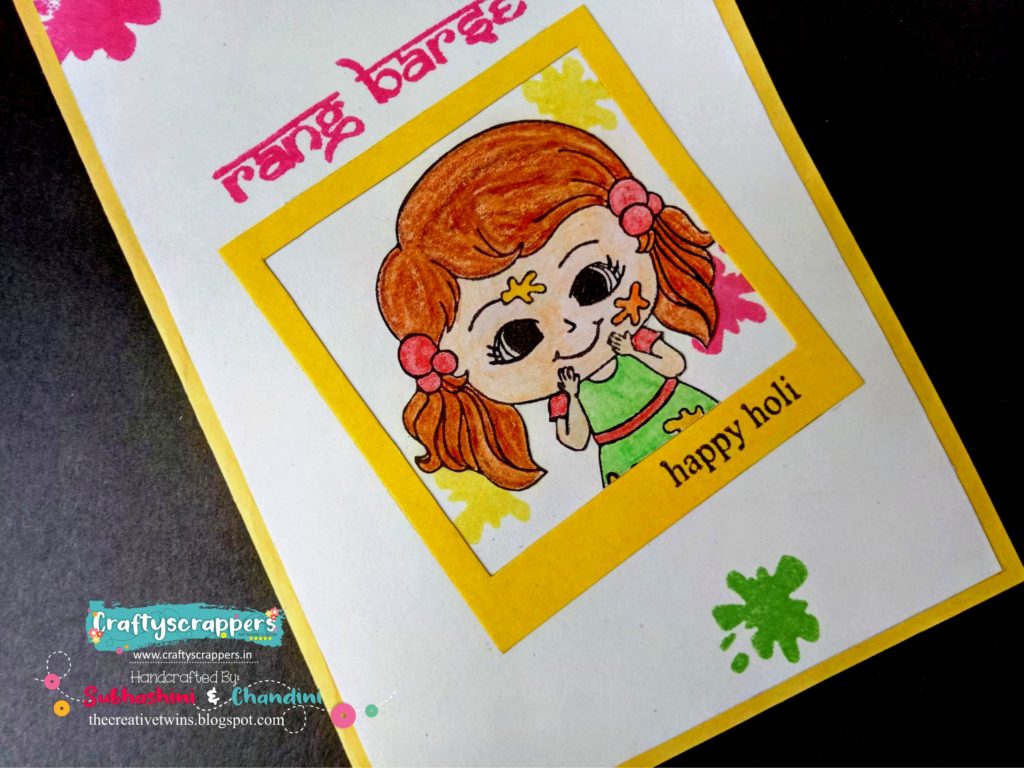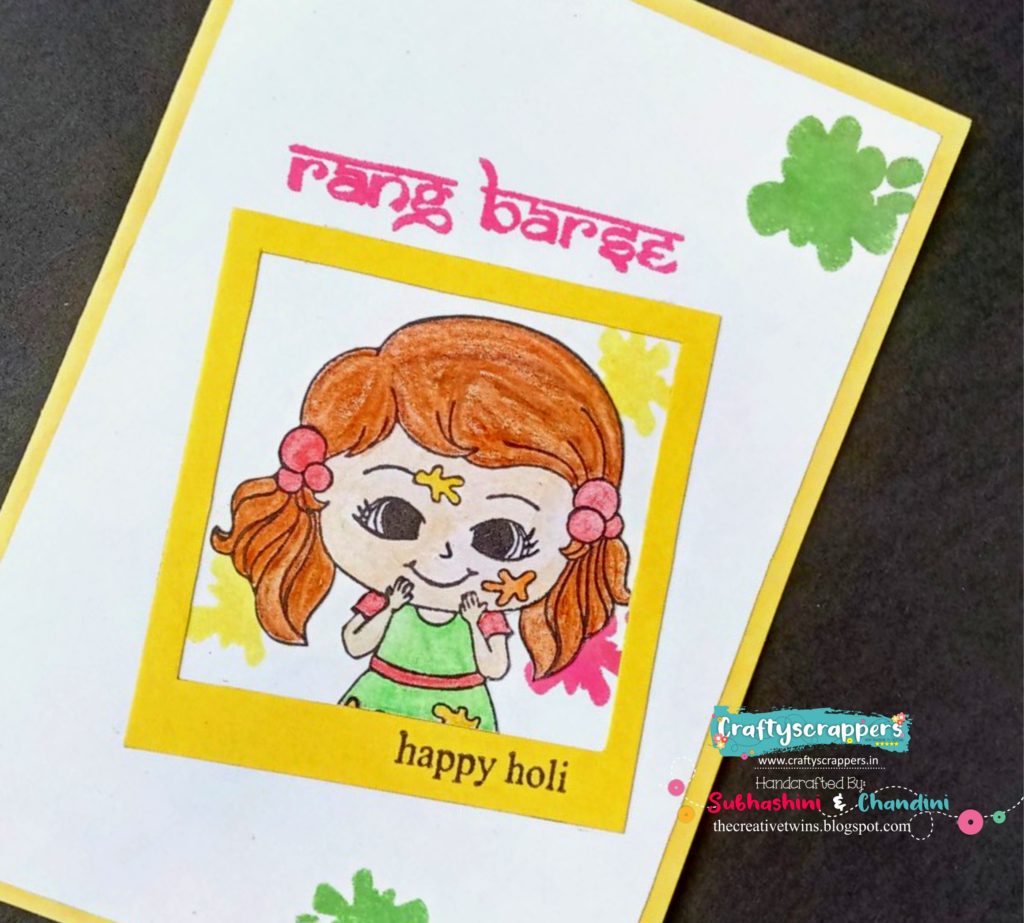 Onto our second card now…
CARD#2: Magic slider card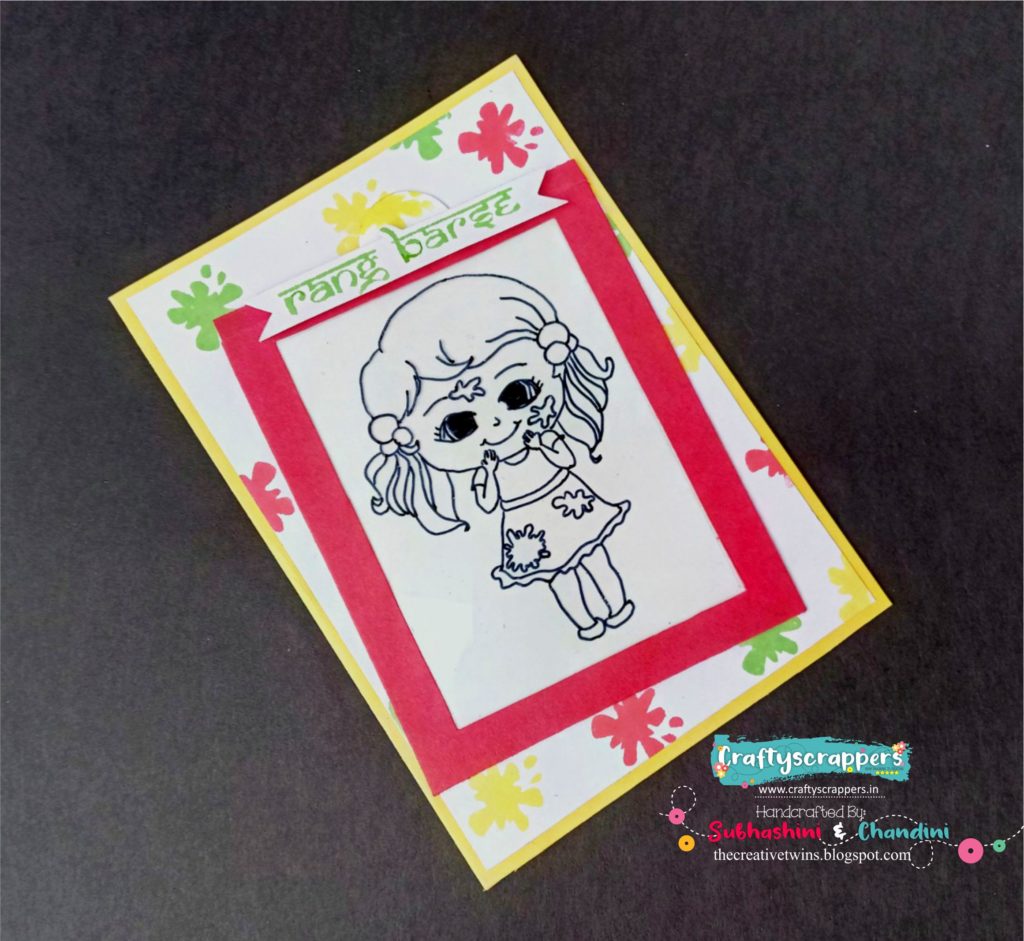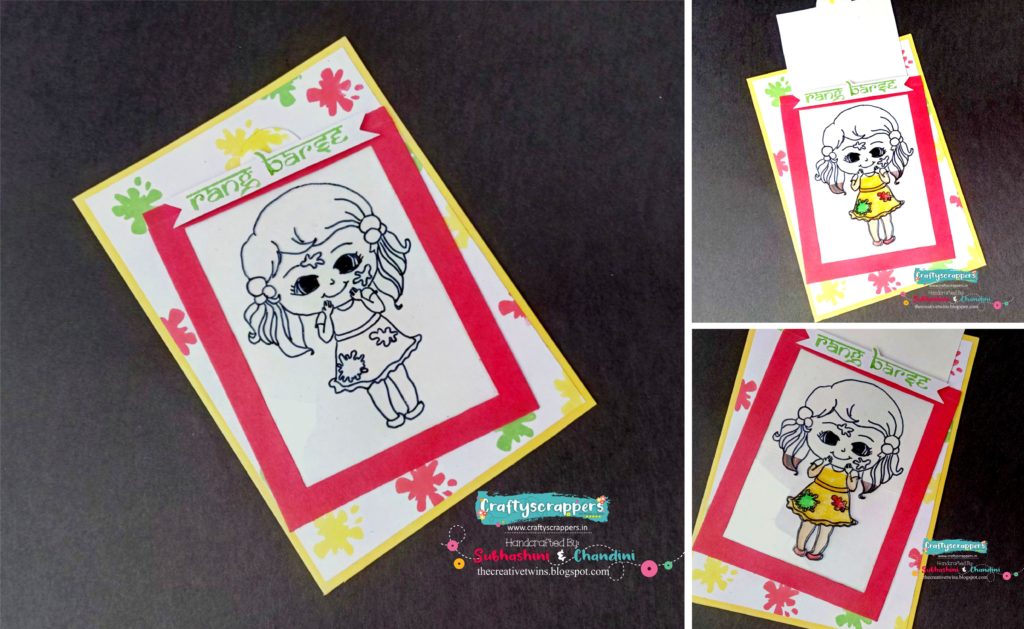 A BRIEF TUTORIAL
1. Stamp the girl on a white card stock, color the image and cut it in a rectangle shape.
2. Stamp the girl on clear acetate sheet of same size as the sheet which we have stamped the girl.
3. Cut out a slider mechanism in bright colored card stock.
4. Stick the clear acetate on front panel of slider mechanism.
5. Paste the colored girl image on base of slider mechanism.
6. Cut out a plain white card stock, keeping semi circle handle on top for the pull tab slider mechanism.
7. For the base, repeatedly stamp the color splashes to form pattern paper.
8. Stick the slider card on the pattern paper we created above.
9. Mount it on colored card base.
Our magic slider card is ready.
Here are some close-ups: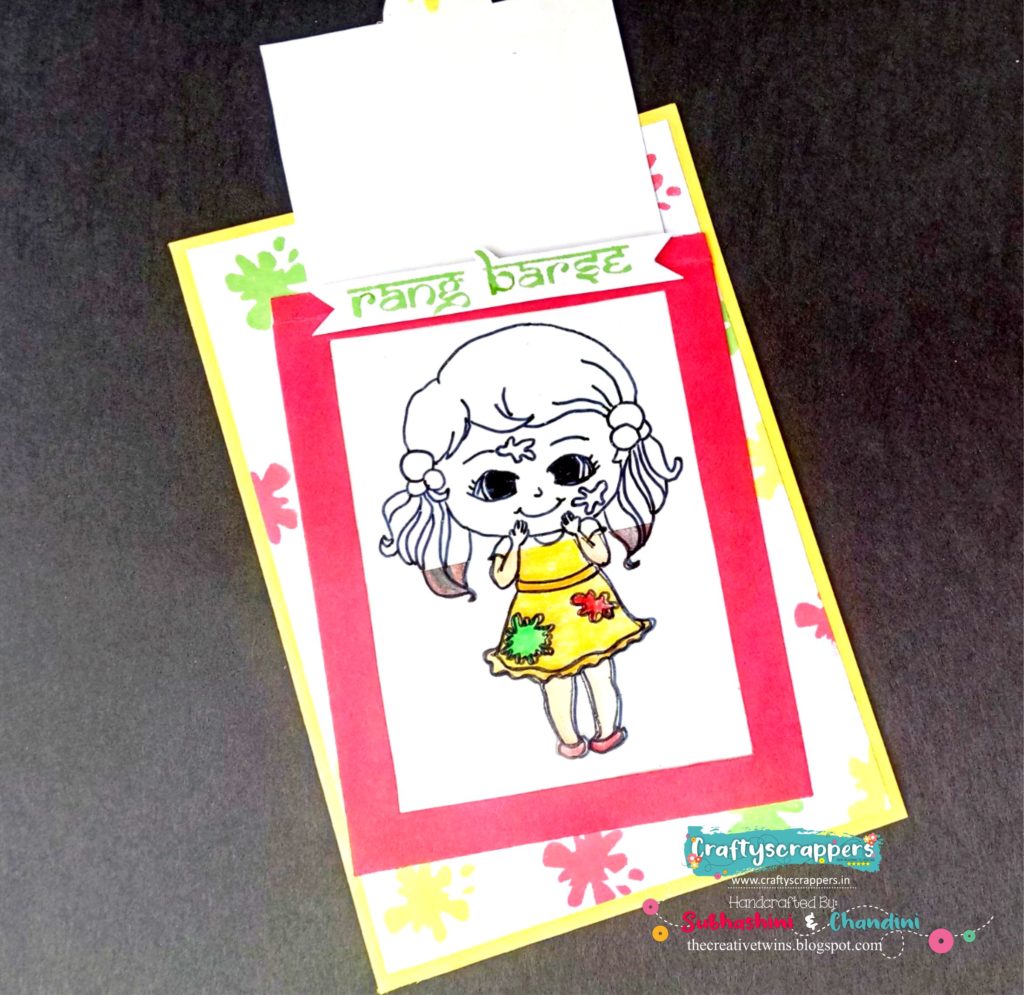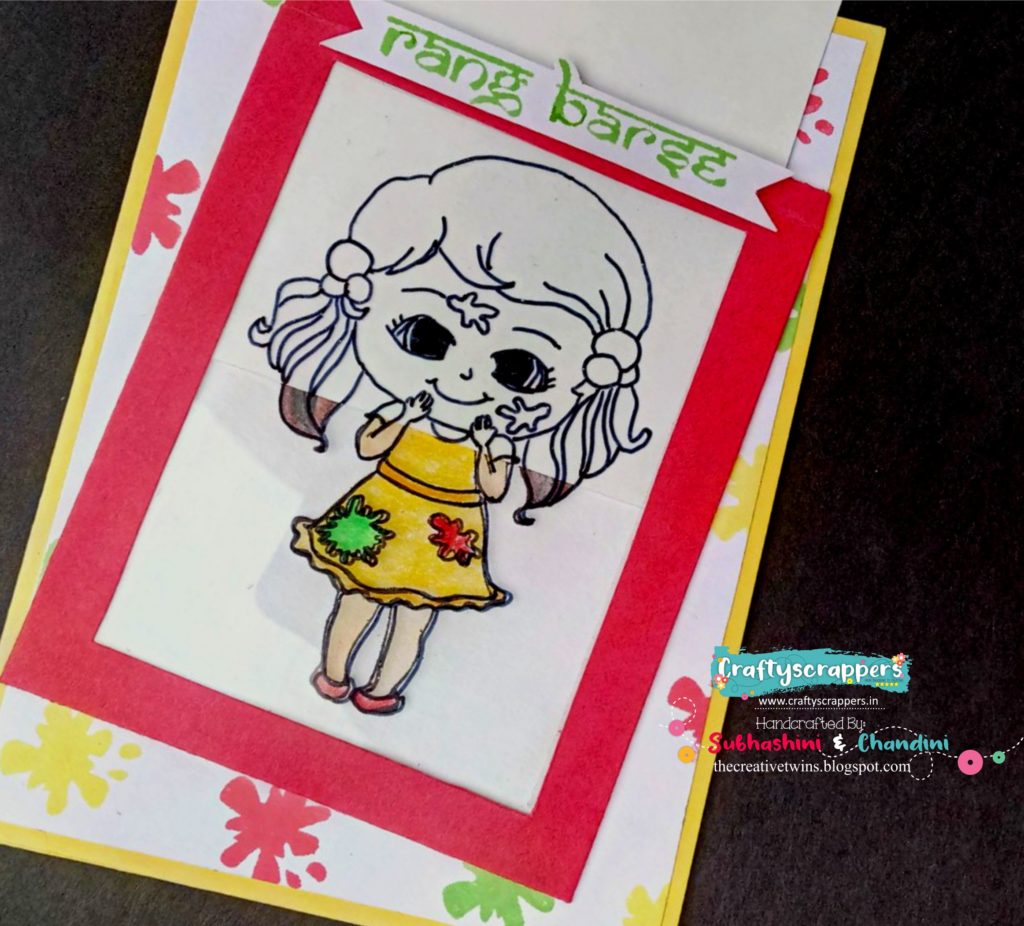 So This is all from my side for today,
I hope you liked this project and i will be back tomorrow with another inspiration for you all.
Do let me know how you like this project in the comments below.Until then Happy Crafting 🙂
Don't forget to join in our craft challenges
(details at the beginning of the post)
You can participate via Facebook, Instagram and even via email.
(While sharing your creation post over the social media, ie
Facebook/twitter/Instagram
please use #Craftyscrapperschallenge29 to qualify for submission,
failing to do so, the entry would be disqualified.)

Thanks for stopping by.
Have a crafty day ahead !