Hello friends!
This is Priyadarshini, creative designer at Craftyscrappers and i am here with some traditional colourful cards for Holi.
I have a total of 3 cards here and the background of these cards are different. They are very simple and easy cards.

Holi is a widely celebrated festival in North India. It is also called as 'Festival of colours' or 'festival of love' where it signifies the arrival of spring, end of winter, and for many a festive day to meet others, play and laugh, forget and forgive, and repair broken relationships.
but before I begin with it I want to let you all know that our monthly craft challenge is now on…so do take part to win some exciting goodies from craftyscrapperscheck out the challenge here ↓
Challenge#29:COLORS-speak louder than words!(FACEBOOK)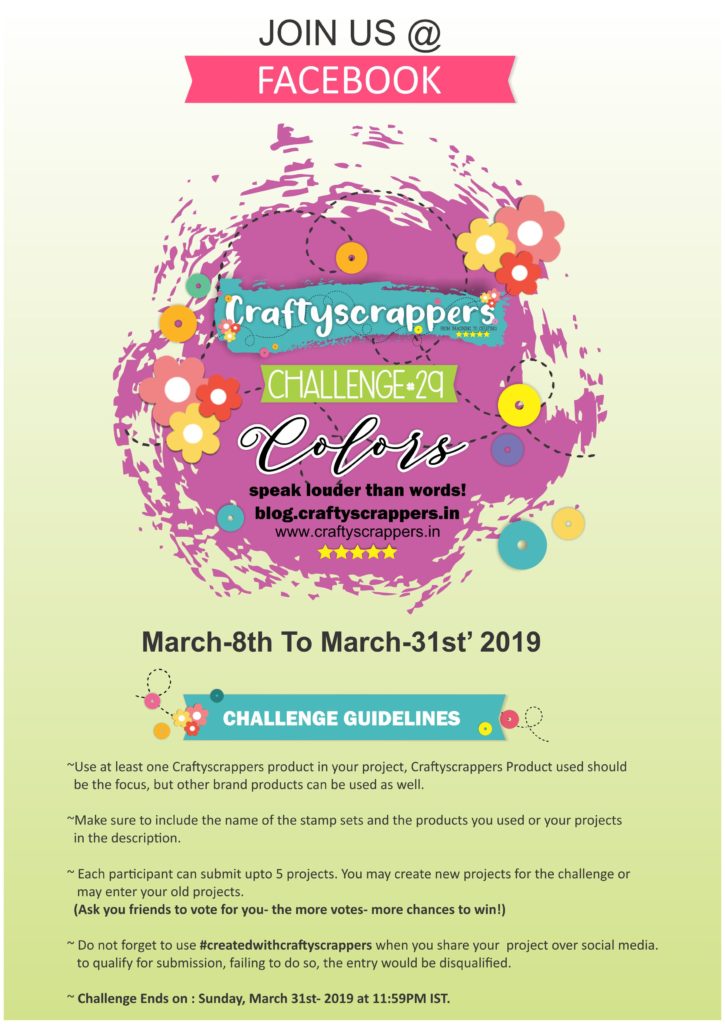 Now getting back to the project, to create these cards I have used craftyscrappers stamp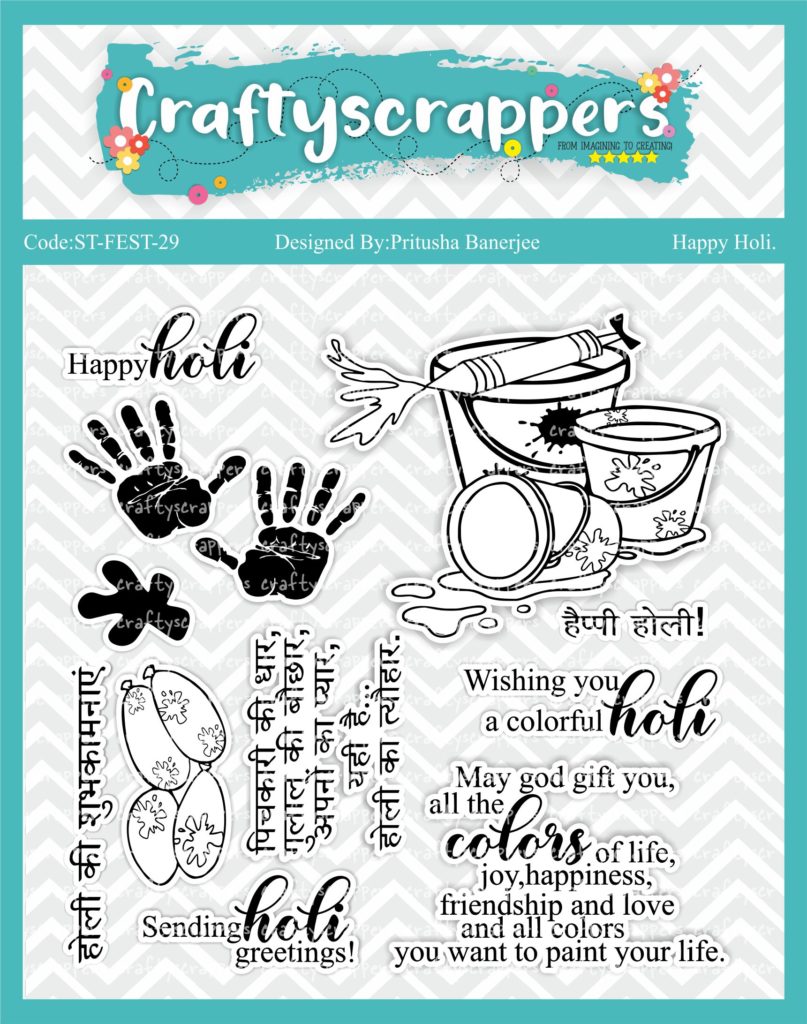 Materials used:
Craftyscrappers stamp – Happy holi
Alcohol markers – Spectrum Noir markers
Altenew inks
Versafine Black onxy ink
5. Colour pencils
Liquid pearls
Card 1 – Traditional Holi card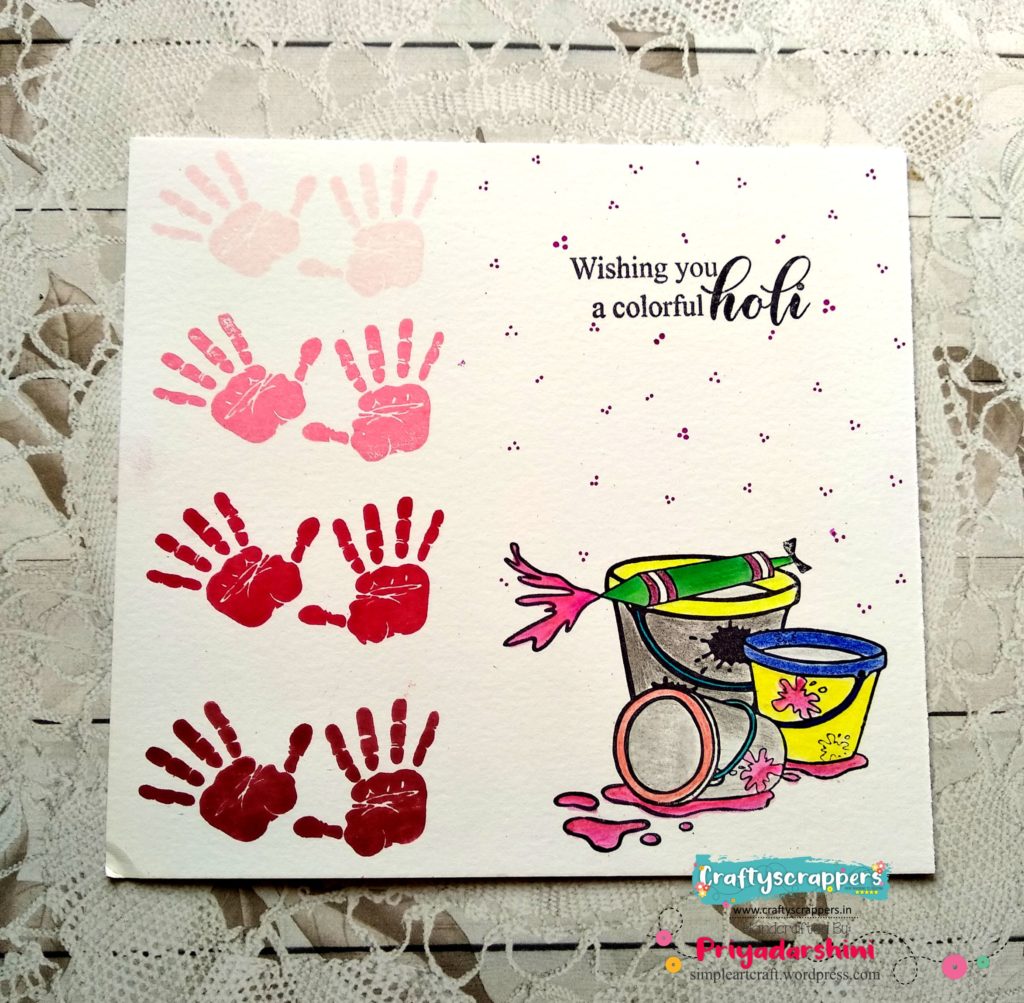 A BRIEF TUTORIAL
To make this card, I used inks Altenew Red cosmos mini cubeto stamp the palm images from the set. 
The ink set has 4 colours and this gives a beautiful ombre or gradient look. 
This is a one layer card and I stamped the image and coloured the image using colour pencils. 
To finish the card, I added the sentiment and some dots using a marker. 
Here are some Close-ups: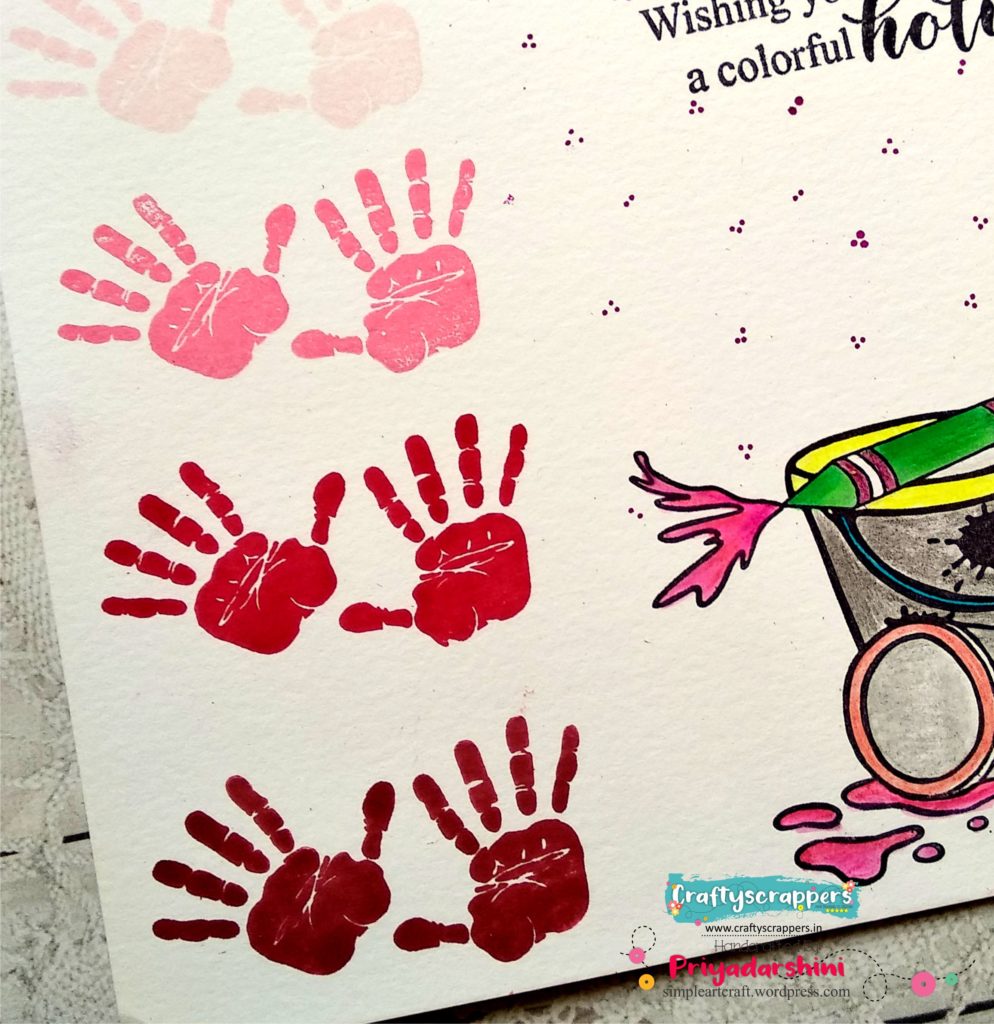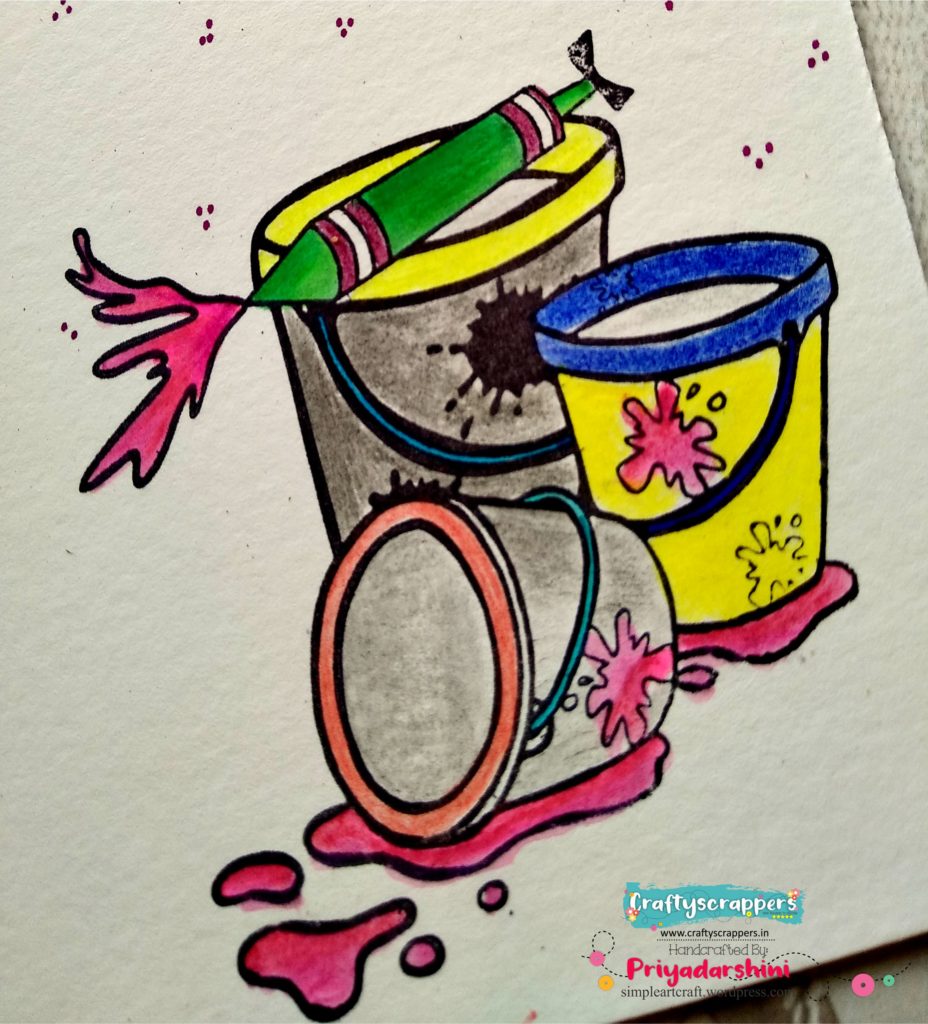 Card 2 – Colourful background
I have 2 cards using different mediums to make the background i.e., alcohol markers and ink blending.  I used heavy cardstock to do the blending. 
Alcohol marker background CARD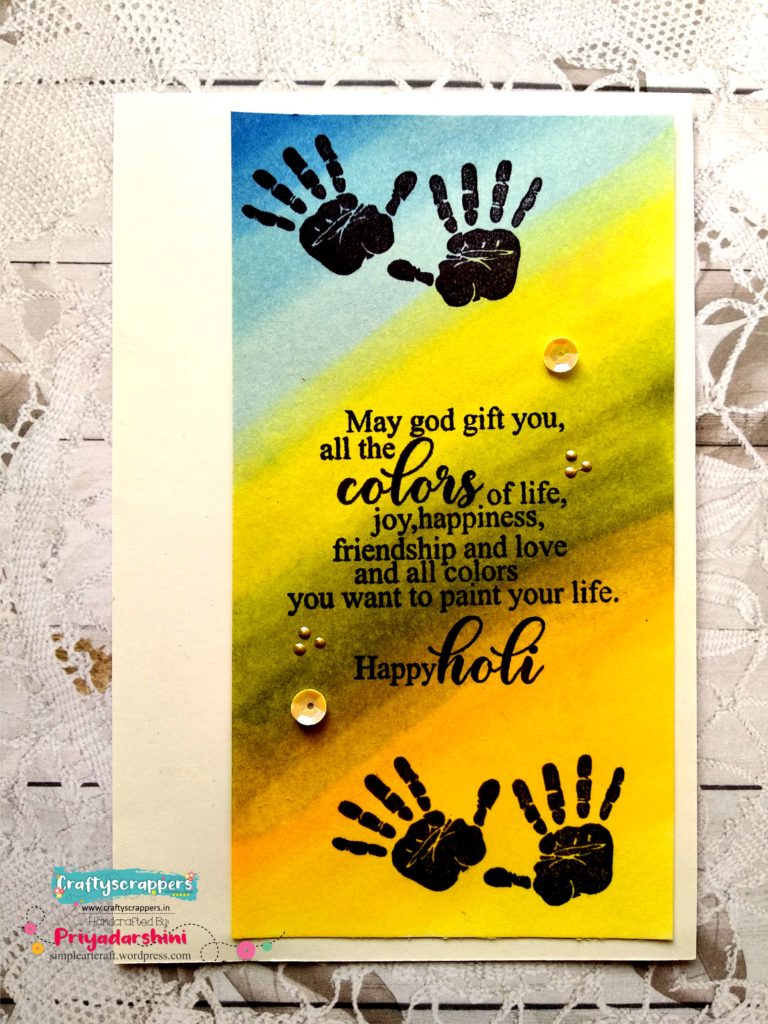 A BRIEF TUTORIAL
For this card, I used Spectrum Noir alcohol markers.
I used shades of blue, green and yellow and blended the colours out.
I started with darker shade and used the lightest one to blend the colours.
I trimmed down the card and added it on to my top fold note card.
I used Versafine black onyx ink for the sentiment and the palm image.
To finish the card, I added some sequins and liquid pearls.
Here are some Close-ups: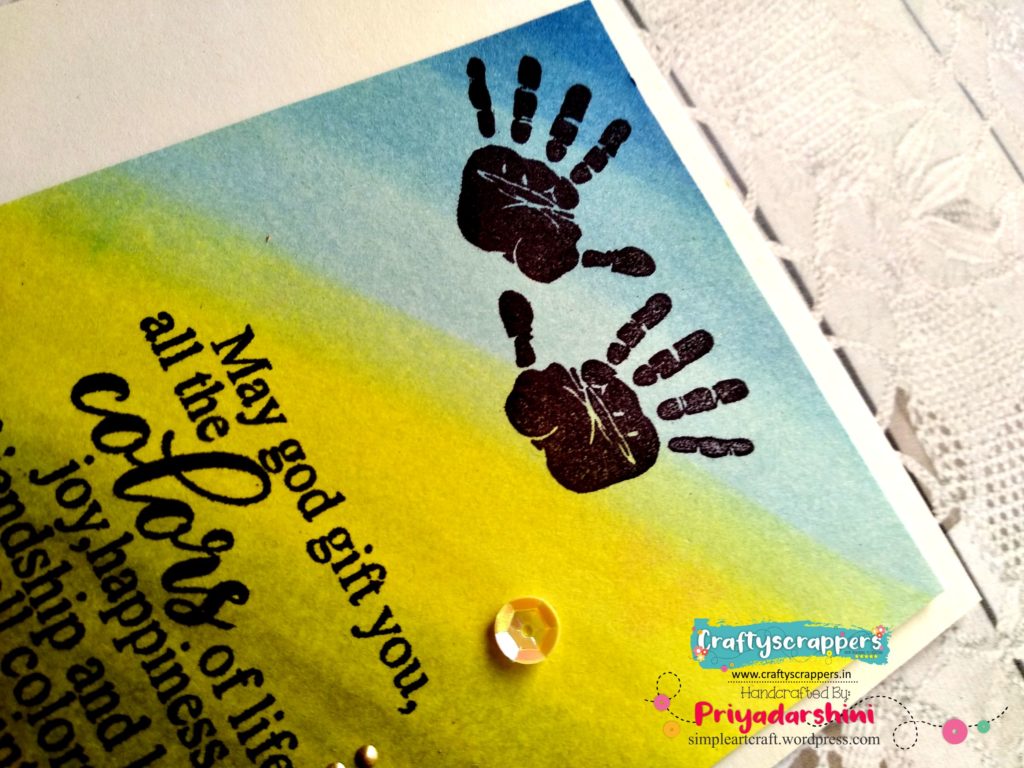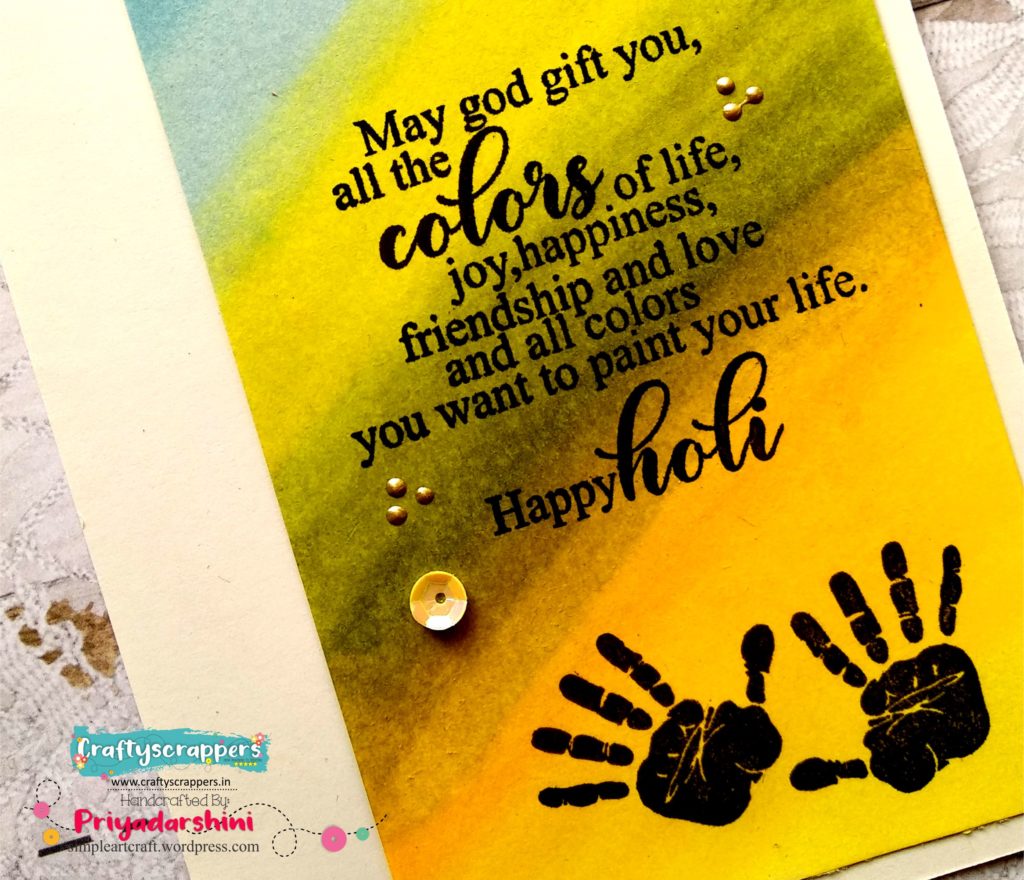 Ink blending background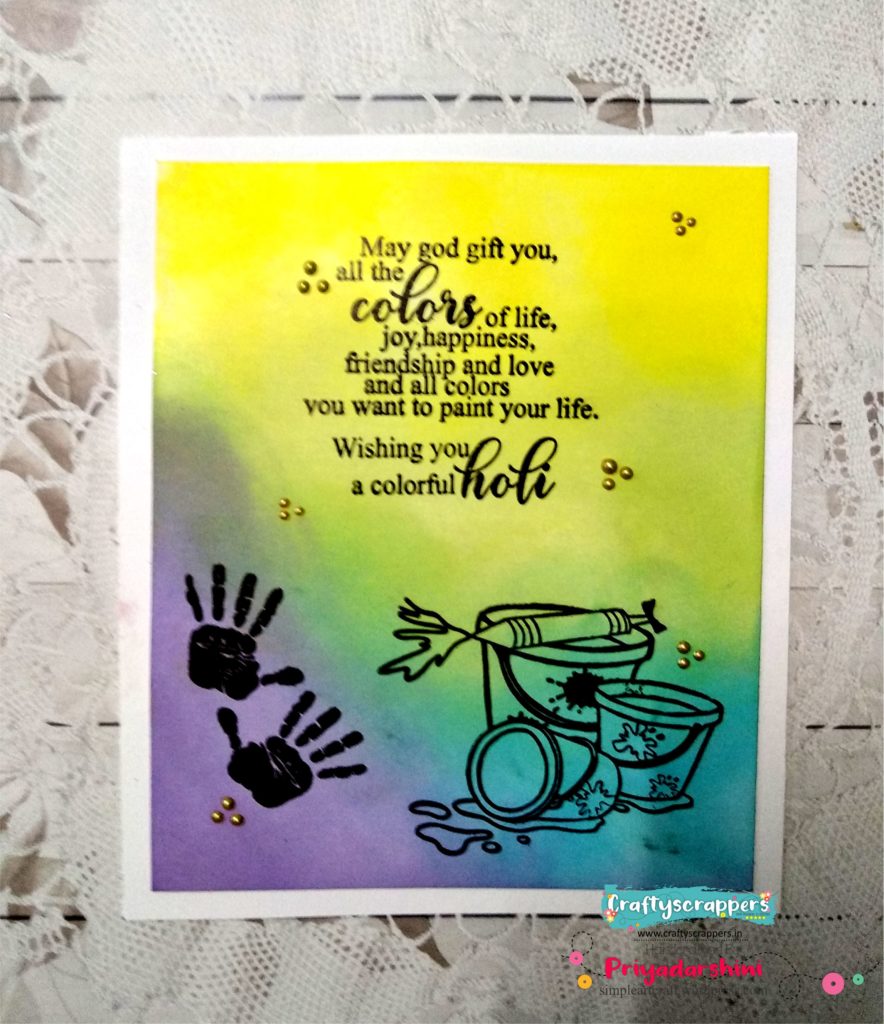 A BRIEF TUTORIAL
To make this card, I did ink blending for the background. 
I used Altenew inks – warm sunshine, lavender fields, frayed leaf and ocean waves for the background. 
Yellow brings out the brightness in colours. 
Since its dye ink, it dries up fast. 
I stamped the sentiment, bucket image and palm image using Altenew jet black ink (after it has dried completely to avoid smudging)
To finish the card, I added liquid pearls and added this to a side fold note card.
Here are some Close-ups: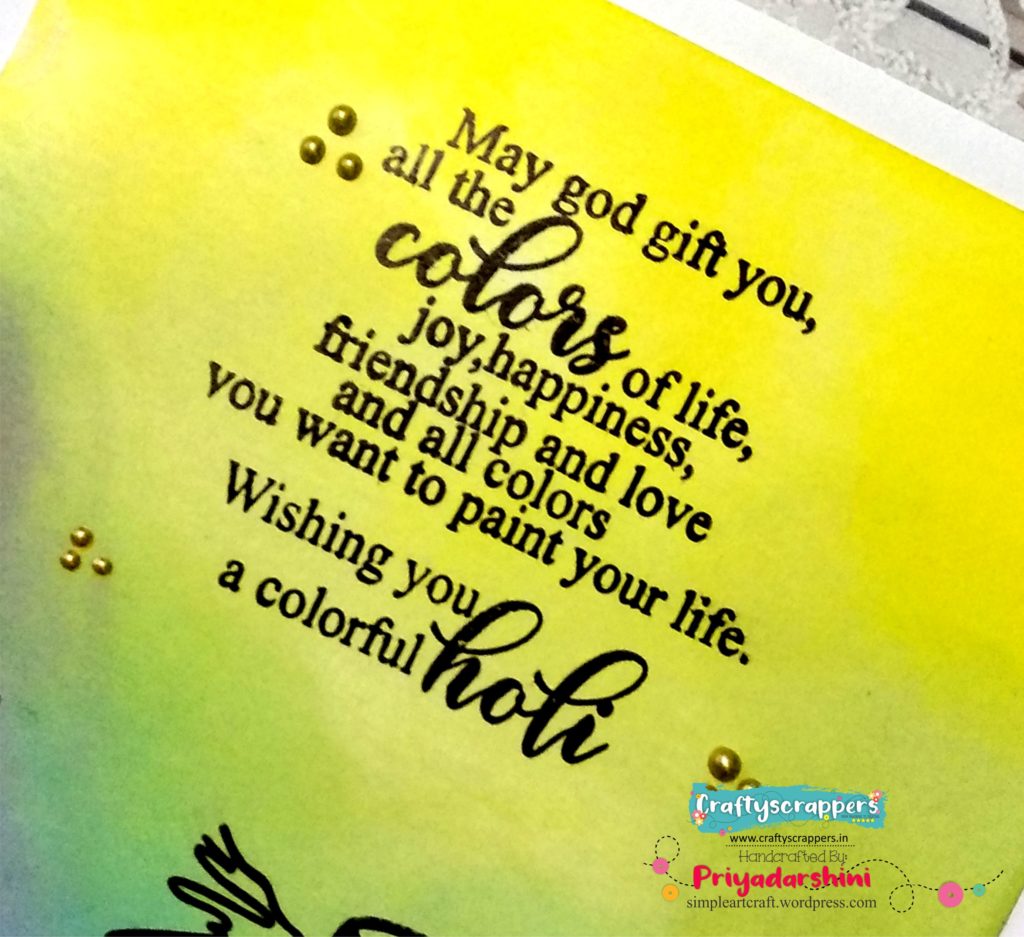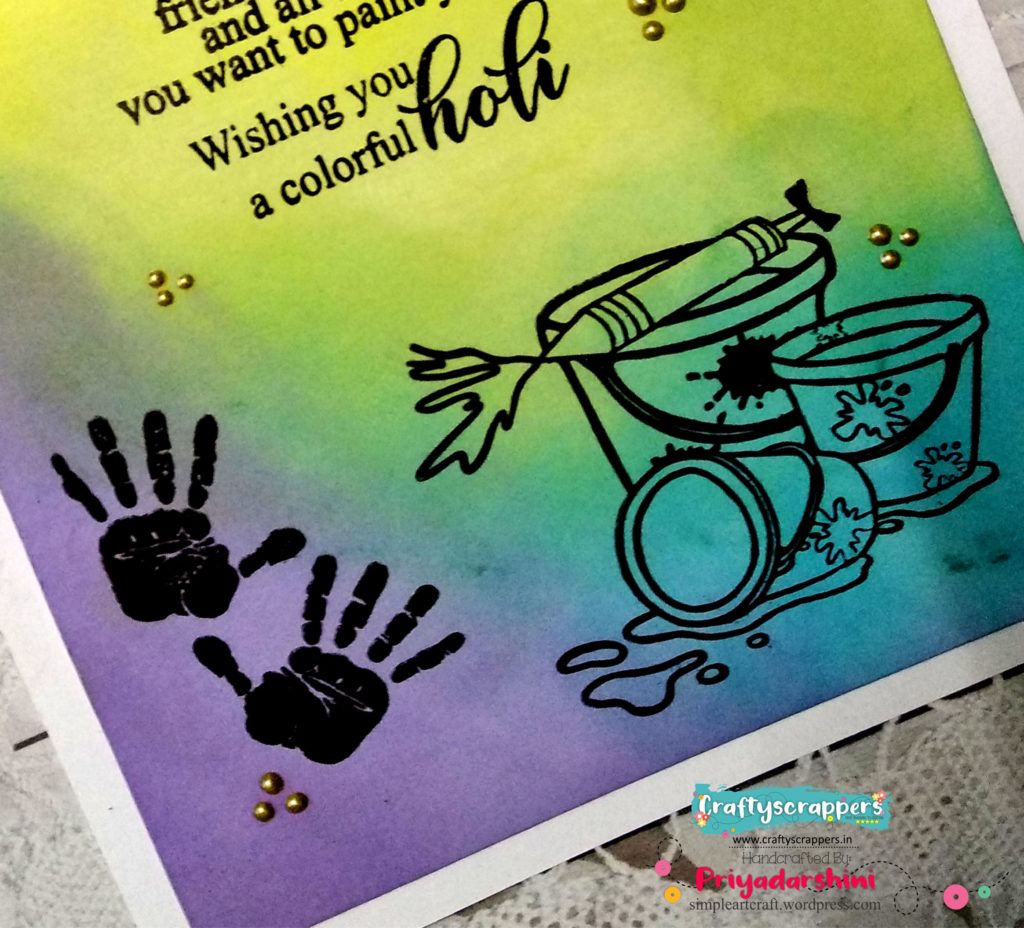 So This is all from my side for today,
I hope you liked this project and i will be back tomorrow with another inspiration for you all.
Do let me know how you like this project in the comments below.Until then Happy Crafting 🙂  
Don't forget to join in our craft challenges
(details at the beginning of the post)
You can  participate via Facebook, Instagram and even via email.
(While sharing your creation post over the social media, ie
Facebook/twitter/Instagram
please use #Craftyscrapperschallenge29 to qualify for submission,
failing to do so, the entry would be disqualified.) 

Thanks for stopping by.
Have a crafty day ahead !