Hello wonderful people!
How are you all doing? This is Konica today,
at the blog to share with you all, the winners for our
Challenge#27:SPIRIT OF CHRISTMAS(FACEBOOK)
Well we had a nice number of cards and other crafty creations this month for our December challenge and several email, facebook and instagram entries.
Despite the busy and hectic hours of work everyone had a little time to enter the challenge!
We absolutely adored each and every entry by the talented people
and we had a hard time deciding the winners.
But the majority of votes that made the winners for the
Challenge#27:SPIRIT OF CHRISTMAS(FACEBOOK)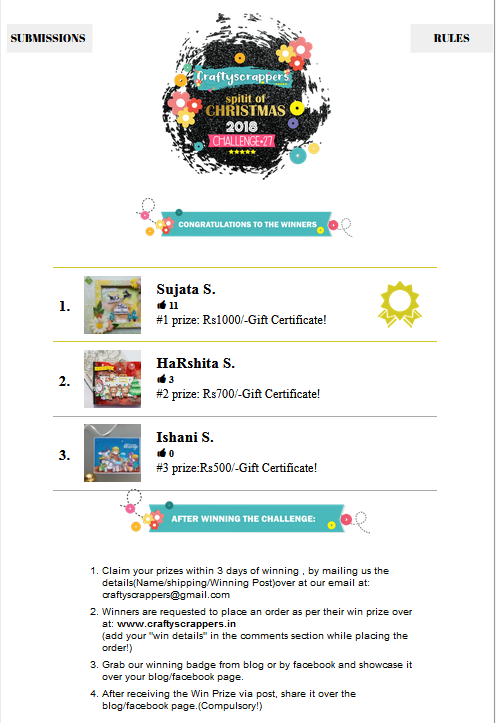 A Big Congratulations to You!!!
(You can grab you win badge from the blog sidebar!!!)
So that's all for today, a new challenge with the will be up soon, and with that new products will be released and launched so stay tuned.
Thankyou so much for participating in our craft challenges,
do join in our upcoming challenges to win amazing prizes.Have Fun creating,
Happy Crafting!
Thank you,