HELLO CRAFTY TOURISTS


Welcome to Town Craftyscrappers
6th Birthday-Blog Hop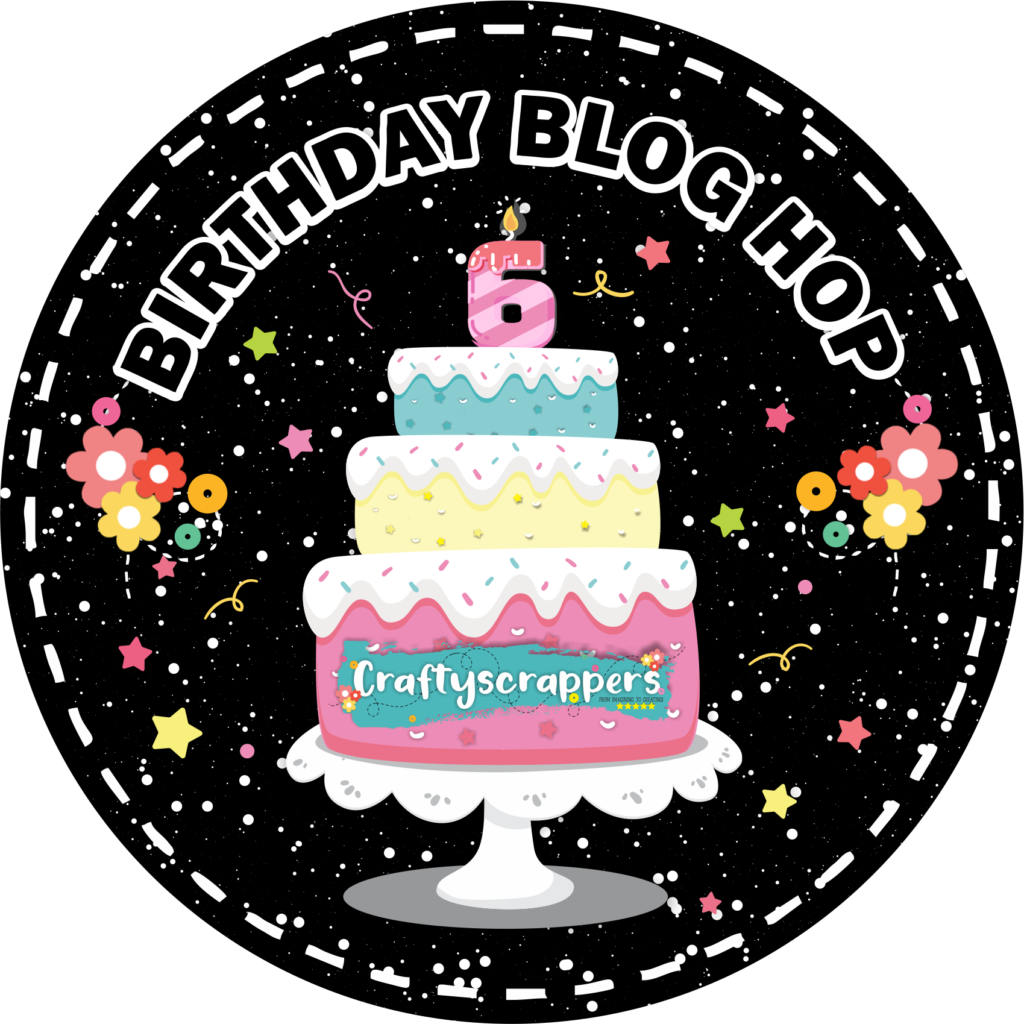 Here in our Crafty Town.. We are celebrating our 6th birthday this year and stepping into another wonderful year.
Our Crafty town is being run by Mayor.KONICA DAS and Deputy Mayor. JESSE ZEDEK.
We are happy to welcome all of you to our Crafty Town.
Our Town was founded on 2nd April, 2013
in the city Ranchi(jharkhand), India and we have grown a lot in 6 years and we couldn't have achieved this without the continuous love trust, and support from all of the Crafty Tourists.

This year as always, we have lots of tourists visiting is and joining us in teh celebration.We have on-off craft bus here which will run from 02APRIL'2019 until 16 APRIL'2019
and one lucky visitor will get an awesome souvenir from our town which we will announce on
05 May'2019 IST
We have special crafters in our town who will be showcasing their work in view of celebration.
All products they used are available at Craftyscrappers.
To win, it is a must to leave a comment at every blog stop.
Lets get started with the tour.
Sit back and enjoy the beauty and marvelous creations we have for you. Below is the list of crafty places to hop on – off in this tour.
You are at the main gate here and the first stop is at ANJALI SHARMA
1. CRAFTYSCRAPPERS  (you are here)
2. ANJALI SHARMA
3. ANUPAMA THAKUR
4. ARCHANA SEHGAL
5. ELISABETTA CHIACCHIARI
6. MADHU BAIROLIYA
7. MEENAKSHI SHANKAR
8. MEETA BHALOTIA
9. MONICA EDWARDS
10. MONICA DERECKA
11. MUGDHA GUJARATHI
12. NEELANJANA PATRA
13. PRIYADARSHINI RAMAKRISHNAN
14. SABIHA KHAN
15. STEPH ACKERMAN
16. SUBHASHINI & CHANDINI
17. SWEETY GUPTA
Thank you so much for visiting our town and do visit us again soon.